Sabalcafé
Bowls for Coffee Ceremony
2014-2015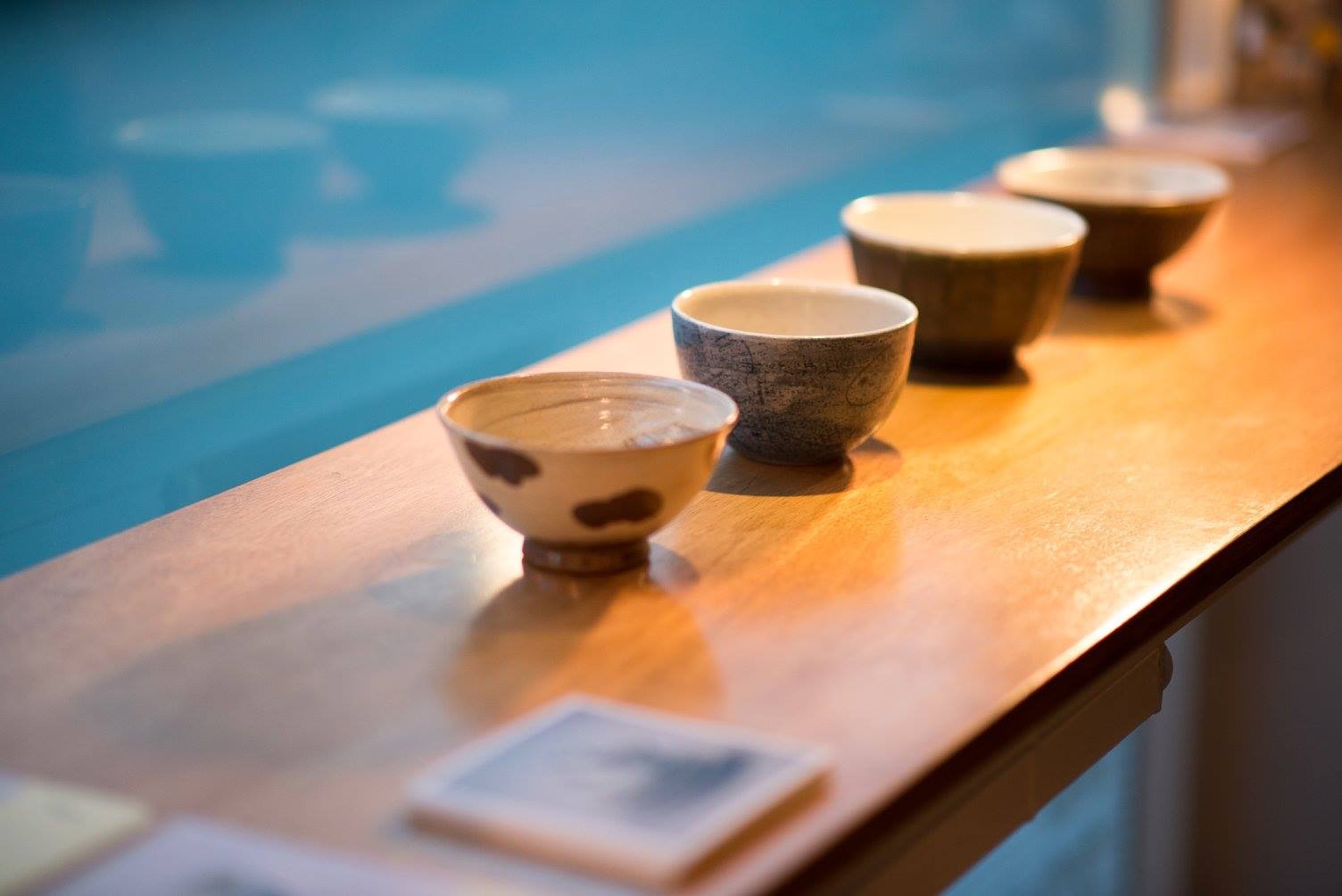 Sabalcafé
forms a part of the interdisciplinary project series which brings together ceramics, food and culture, suggesting new cultural trends that enrich our contemporary lifestyles. This project focuses exclusively on designing a coffee ceremony, in which audience can experience the enjoyment of craftsmanship of two masters of ceramics and coffee.
Instead of a mug cup, this coffee ceremony suggests a
sabal,
which means a bowl in Korean language, as a vessel for serving hand-dripped coffee. One sabal of coffee is to be cupped in two hands, which let us feel the warmth and sedulous efforts of these two craftmen : Huh Sangwook, one of the most favored ceramic artist in Korea and Q, a coffee master who has been exploring all kinds of senses for coffee degustation.
extraits from http://sabalcafe.tumblr.com
2014


Four Bowls for Sabalcafé, 2014
(from left) Grooving Iron, Time Scape, Breezy Flow, Soil Flower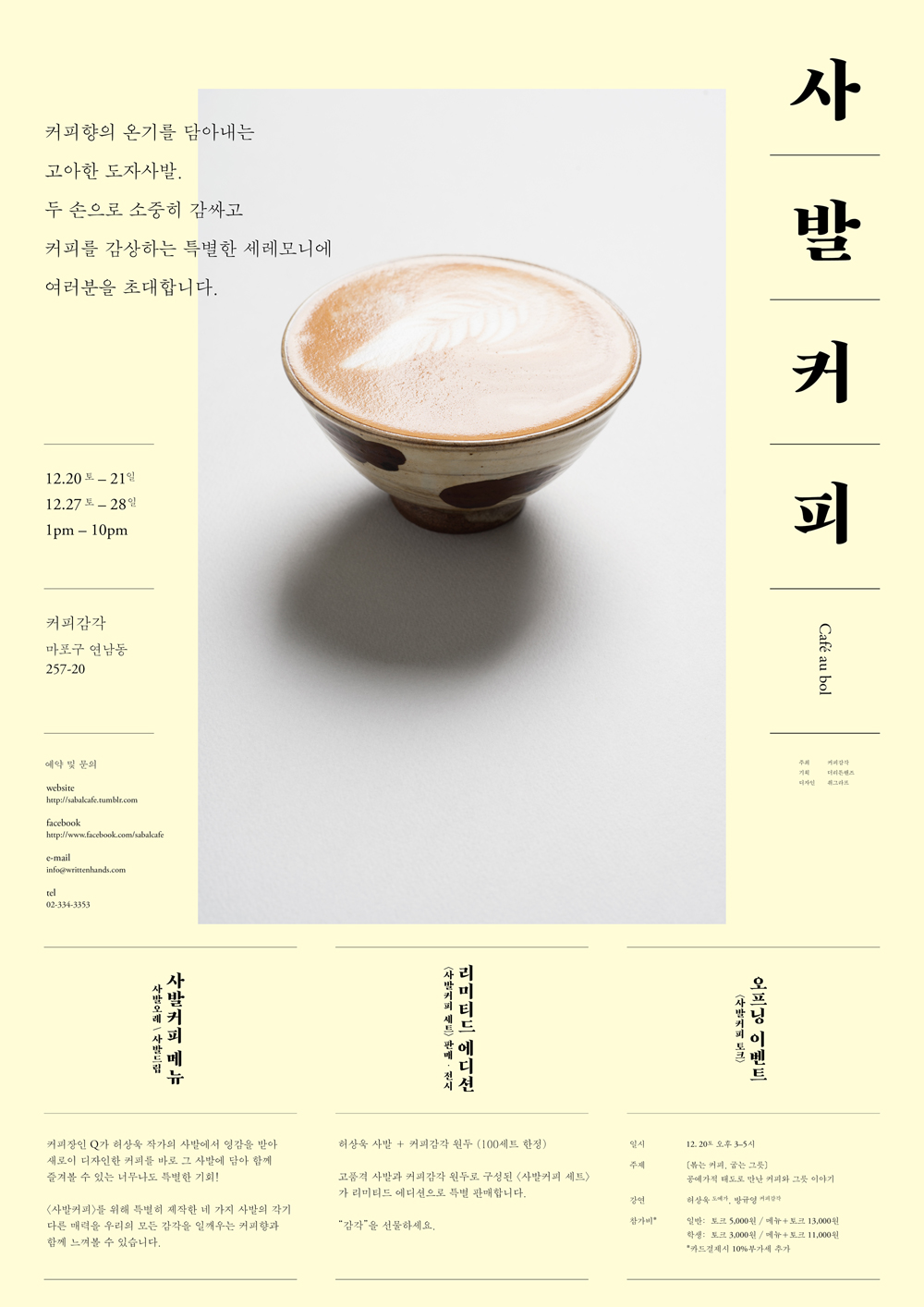 2014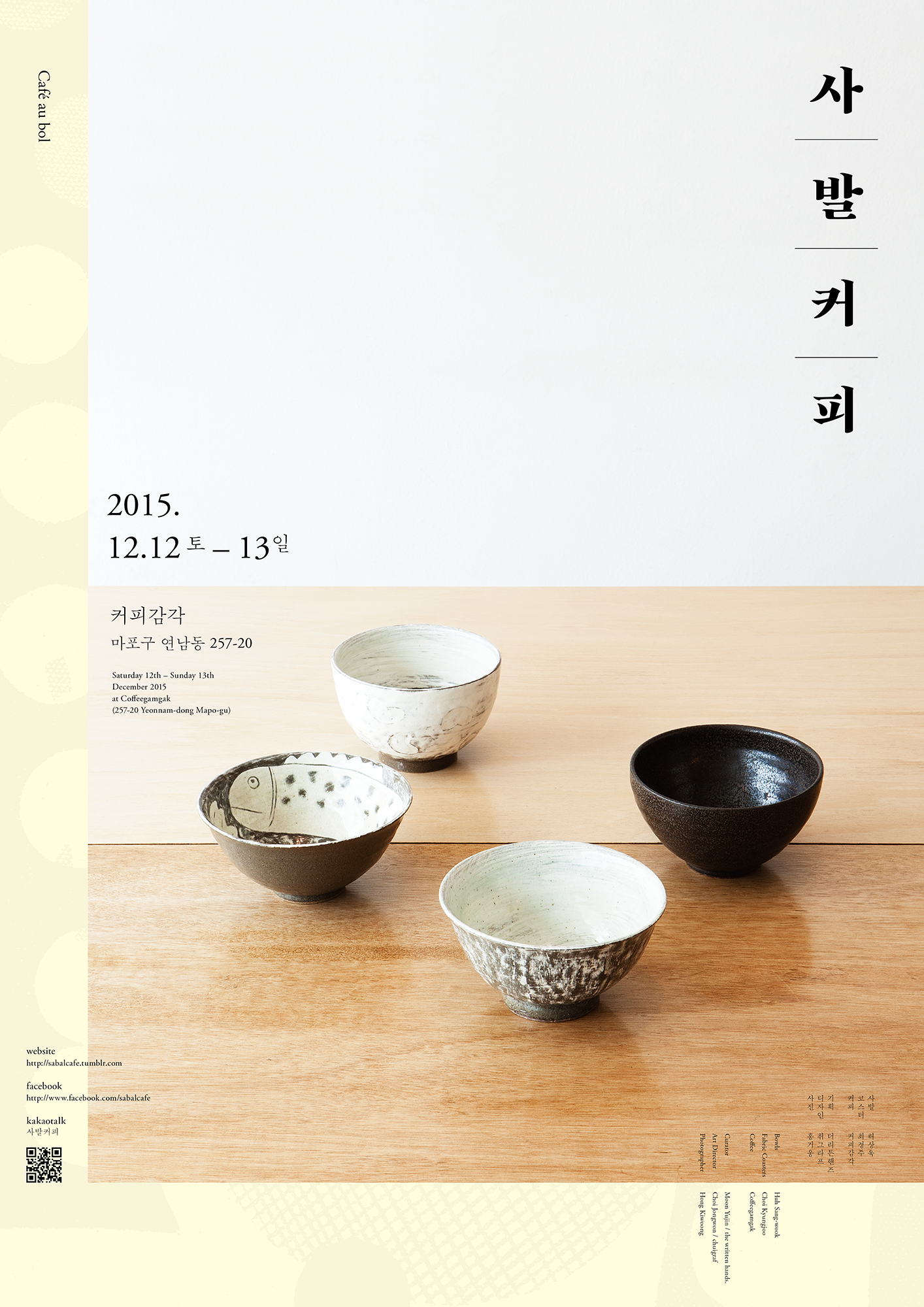 2015
2015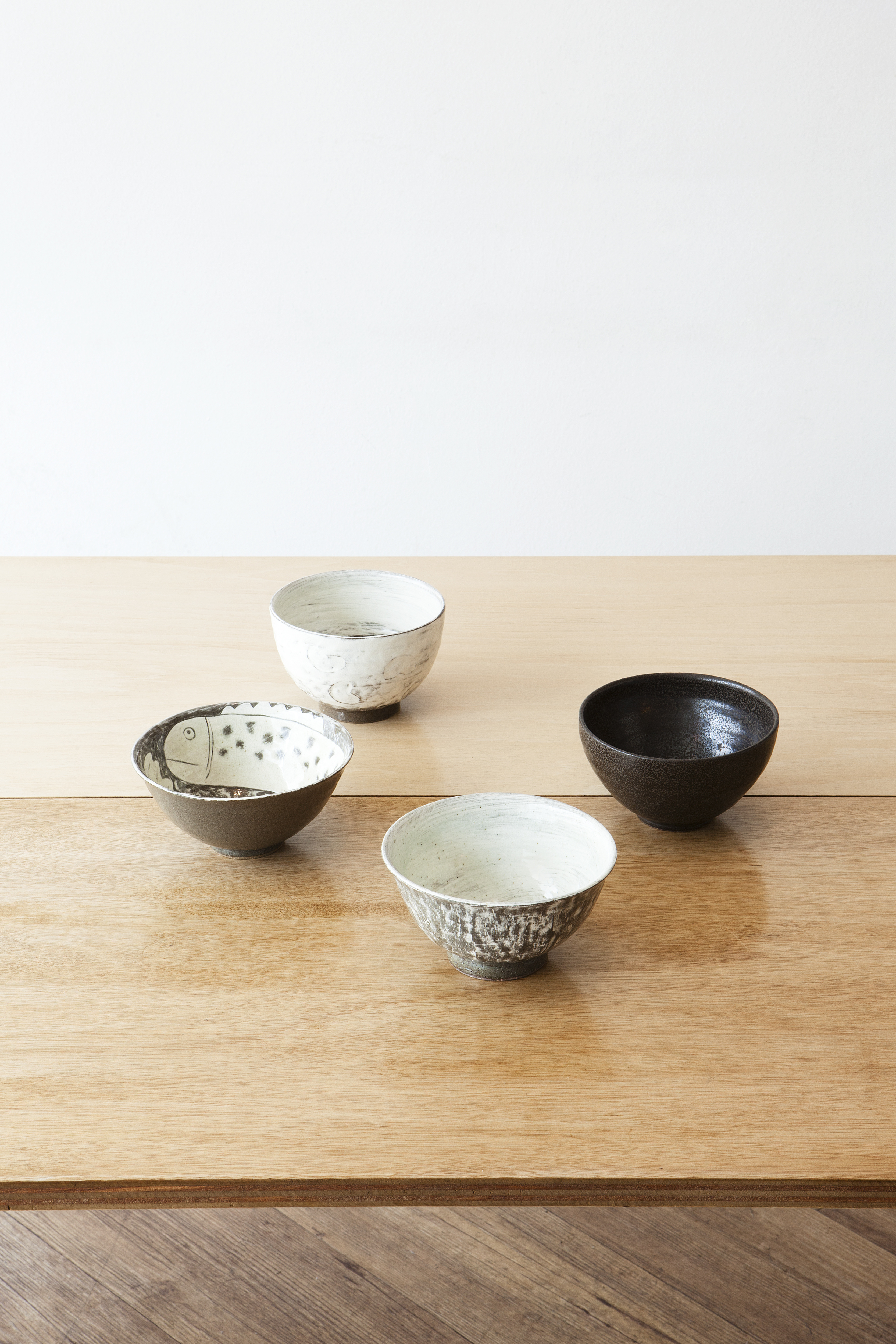 Subsequent to the first edition of Sabalcafé in 2014, the second edition was presented in December, 2015. Along with new version of four different bowls by Huh Sang-wook, this season presented two separate lines of product for the coffee ceremony.
The fourth bowl that exposes the artistic personality of Huh the most is accompanied by debossed pattern paper coasters. Dreaming fishes, one of the most frequent motifs in Huh's work, mostly applied with sgraffito technique(scrapping off the white slip overlay), have been patternized by Chuigraf. In order to express its original texture of sgraffito, Chuigraf applied deboss printing on paper in four different colors that represent the bowl's own materials.
2015 edition's invited artist Choi Kyungjoo has designed and produced four types of silkscreened fabric coasters exclusively for three bowls in the project. Reinterpreting the colors, shapes and the texture of these bowls as layers of formal elements, Choi designed three different patterns that would subsequently be transformed into more than thirty square patterns through random cutting. The energetic arrangement of colors which is one of the natures of Choi's work vivify the coffee ceremony. All this long human story, most passionate and tragic in the living, was but an unimportant, a seemingly barren and negligible effort, lasting only for a few moments in the life of the galaxy. The season also invited a photographer Hong Kiwoong who perfectionized communication materials of the project. Using accurate judgement on the colors and composition of each element of the project, Hong produced synthesized images of the coffee ceremony.

Photo by Hong Kiwoong